Common Financing Terminology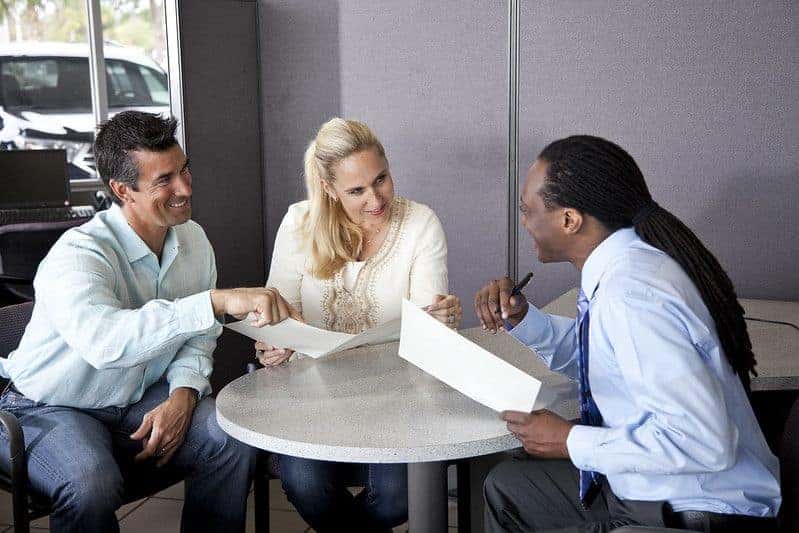 FINANCE CENTER          APPLY FOR FINANCING           CONTACT US
Part of purchasing or leasing a new Volkswagen at Joseph Volkswagen of Cincinnati is signing on the dotted line. While our finance team will work hard for you to make the process as simple and stress-free as possible, you may hear some words or phrases you're not familiar with. Because we want you to feel comfortable and involved, here's some of what you might expect to hear.
APR
APR, or annual percentage rate, is your interest rate for a whole year. APR is calculated based on the amount that you borrow, so it gives you a firm idea of how much you can expect to pay over the full life of the loan.
Bill of sale
When you're getting ready to sign for your vehicle, the bill of sale is a document that we'll prepare to record the details of the sale.
Blue Book/Black Book
Blue Book is the informal way of referring to Kelley Blue Book, which is the industry standard for vehicle valuation. If you're getting above Blue Book value on your trade-in or below Blue Book value on your purchase, you're doing better than the average shopper. Black Book is a similar, but less-often-used, resource that uses information for wholesale car auctions.
Certificate of title
When you purchase your vehicle, you'll receive a certificate of title from the Department of Motor Vehicles. This proves your ownership of a vehicle, which is essential for legal purposes.
Closing costs
Closing costs aren't just for houses. When you finance a vehicle, closing costs of your loan include state sales tax, DMV fees, and any other potential fees or charges.
Cosigner
If you have less-than-ideal credit, you may need a cosigner, which is a person with a good credit history who assumes shared responsibility. Likely a trusted family member or friend, your cosigner will be responsible for payments if you are unable to meet your obligations.
Principal
The principal of your auto loan is the amount borrowed, plain and simple. This doesn't include monthly interest accrued.
You have questions, and we have answers. Joseph Volkswagen of Cincinnati wants you to have a most pleasant door-to-door experience of any dealer in the Queen City, so we're always happy to help you in any way we can.