Joseph Volkswagen of Cincinnati Proudly Serves Blue Ash, OH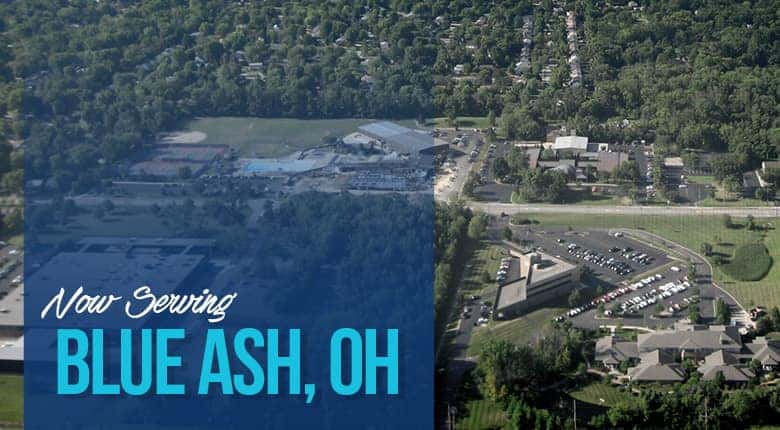 NEW VW INVENTORY          USED INVENTORY           CONTACT US
One of the Cincinnati area's most vibrant, flourishing communities can be found in Blue Ash. Just around 20 minutes north of Joseph Volkswagen of Cincinnati, Blue Ash is home to a diverse community and some of the best food in Hamilton County. When you want some of the best of what the Queen City has to offer but you're looking for a break from the old, familiar places, check out Blue Ash, Ohio.
Looking back at the history of Blue Ash
The name Blue Ash comes from the wood of the blue ash tree, which was used to build the Carpenter's Run Baptist Church in the late 18th century. Until its incorporation as a city in 1961, Blue Ash was primarily a community of farms held together by several schoolhouses. From incorporation on, Blue Ash has grown as an economic powerhouse in the region, hosting some 2,000 businesses including Procter & Gamble and Johnson & Johnson.
A great place for grabbing a bite
When you think of food in Cincinnati, you think of chili almost right off the bat. There aren't many places that do chili better — and in the opinion of some, no place that does it better — than Blue Ash Chili. Not only has this great establishment featured prominently in some locally shot films, but it's also famous for its aptly named No Freakin' Way! Challenge.
Only the brave and hungry need apply: You'll need to wolf down 2.5 pounds of spaghetti, 2.5 pounds of house-made chili, 2 pounds of shredded cheddar cheese, and 1 pound of fried jalapeno caps, and you'll need to do it in under an hour. If you succeed, you get a shirt and your picture added to the Hall of Fame and your meal is free. Failure sees you added to the Wall of Shame and getting a bill for $39.99.
If you're thinking of something different, Blue Ash is home to Sleepy Bee, a great brunch spot; Senate, famous for its upscale-style hot dogs; and Fretboard Brewing, beloved for its wonderful beer and incredible buffalo chicken-covered fries.
Cool places to hang out
Blue Ash is a great place to head for a weekend if you're looking for a bit of excitement. You can hit the links at the Blue Ash Golf Course — one of the top-ranked courses in the country according to Golf Digest — and have a ball with the family at the state-of-the-art Blue Ash Recreation Center. At the rec center, you'll find a ton of amenities including a two-story fitness center, soccer and baseball fields, eight tennis courts, an Olympic-size swimming pool, and water slides.
The crown jewel of Blue Ash, especially in the spring and summer, is Summit Park. A great place to meet your neighbors and make new friends, Summit Park is home to a beautiful observation tower, which is free to climb. Once you're at the top, you'll have picturesque views in all directions, including downtown and Kings Island. From spring to summer, the park hosts a farmer's market, which is a great place to grab fresh, locally grown produce.
The folks here at Joseph Volkswagen of Cincinnati love Blue Ash and its citizens. We're proud to serve you, whether you're looking for a new Volkswagen or service for your current ride. However, we can help you. Give us a call or send us an email and we'll be happy to assist.