Joseph Volkswagen of Cincinnati Proudly Serves Fairfield, OH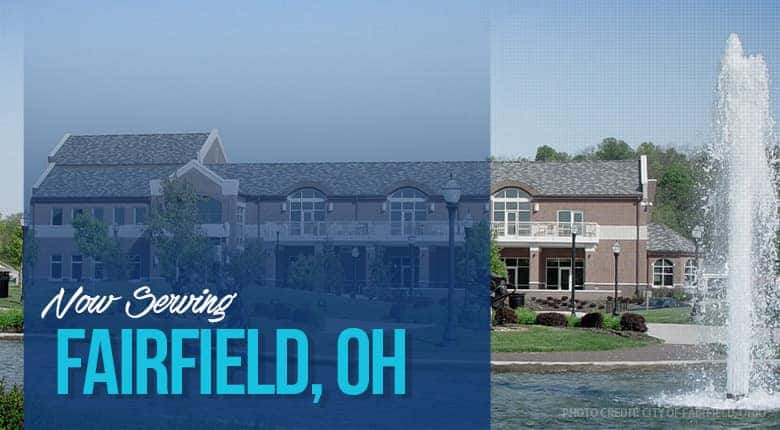 NEW VW INVENTORY          USED INVENTORY           CONTACT US
At Joseph Volkswagen, we're happy to call Fairfield, OH our neighbor. This suburban community is just 25 miles north of Cincinnati, making us the proud supplier of new and used Volkswagen vehicles to the residents of Fairfield. We invite members of the Fairfield community to visit us for all of their Volkswagen needs!
History of Fairfield, OH
Before the Europeans settled in Fairfield, the area was home to Native American tribes, including the Shawnee and the Miami. The Hopewell and Adena peoples created earthworks around the land, but sadly, many of those were destroyed by early European settlers.
In 1788, Judge John Cleves Symmes acquired the land that makes up Hamilton, Butler, and Warren counties in what is known as the Miami Purchase. The area continued to develop, as various hamlets formed, including one called Fair Play. This was home to Ohio's first paper mill. That community and many of its buildings were destroyed by a flood in the late 1800s.
In the 1850s, the Cincinnati, Hamilton & Dayton Railway extended into Fairfield, and acted as the catalyst for expansion.
The area remained an agricultural community for decades. In 1954 a group of residents petitioned for municipal incorporation. As a result, Fairfield became a statutory village the next year, beginning another period of growth and community development.
Things to do and see
Fairfield might be one of the only places with a grocery store cool enough to be considered an area destination. The township is home to Jungle Jim's International Market, where you can spend hours wandering through aisles organized by regions of the world. You'll find all sorts of unique offerings here, including a huge selection of hot sauces, cheese from all over the world, and a wine bar where you can stop and have a glass.
When the weather is nice, you might take the family out for an outing at Fairfield Fun Center. Their Mountain Mini-Golf Course features lovely scenery and a pretty waterfall. If you prefer a full range, you can set up a game at one of the Fairfield Greens Golf Courses.
Fairfield is full of fun destinations. If you're looking for a reliable adventure partner, find your next vehicle at Joseph Volkswagen of Cincinnati.