Joseph Volkswagen of Cincinnati Proudly Serves North Gate, OH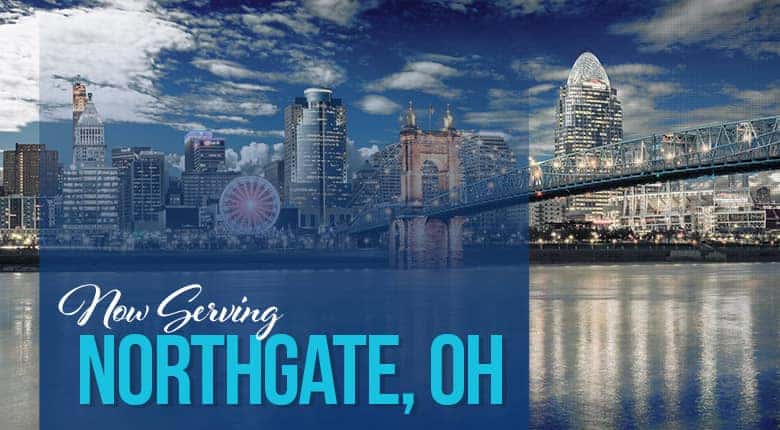 NEW VW INVENTORY          USED INVENTORY           CONTACT US
Northgate, Ohio, is an area west of Cincinnati that offers shopping, outdoor recreation, and proximity to museums and attractions in southern Ohio. It is conveniently located near Joseph VW, a full-service Volkswagen dealer.
Northgate Mall
The Northgate Mall is one of the premier shopping centers near Cincinnati. It offers popular national retailers such as Aeropostale, American Eagle, Bath and Body Works, DSW, and Michael's, as well as local shops and boutiques. Dining options range from fast food and treats, such as cookies and pretzels, to sit-down restaurants like Longhorn Steak House and the Storming Crab. You can also take in a movie at Northgate 14 an Xscape Theater.
Winton Woods
If you love the great outdoors, there is plenty to do near Northgate. Winton Woods is a 2,555-acre park offering hiking, fishing, camping, horseback riding, and golf located in Springfield Township. Winton Woods also includes Parky's Farm, a 100-acre educational farm where visitors can see barnyard animals from goats to chickens to bees, and experience agriculture first-hand. Also included in Winton Woods is Parky's Ark, a wet playground where the kids can go to beat the heat.
Mt. Airy Forest and Arboretum
Near to Northgate is Mt. Airy Forest and Arboretum, a 30-acre park featuring a collection of trees, shrubs, and flowers that was begun in 1930. Garden and forest enthusiasts can learn the names of trees and other plants as they walk along the paths.
National Underground Railroad Freedom Center
Cincinnati's location along the Ohio River made it a perfect location for escaped slaves to stop on their journey north before the Civil War. The National Underground Railroad Freedom Center is a museum dedicated to the history and experience of enslaved people making their way to freedom.
Sports
Cincinnati is home to the major league baseball team, the Cincinnati Reds, and to the Cincinnati Bengals football team. Both teams play in downtown Cincinnati, with the Bengals at Paul Brown Stadium and the Reds at the Great American Ball Park.
At Joseph Volkswagen of Cincinnati, we're proud to serve Northgate. Visit us for great deals on new and used Volkswagen models.