Reasons to Buy a Volkswagen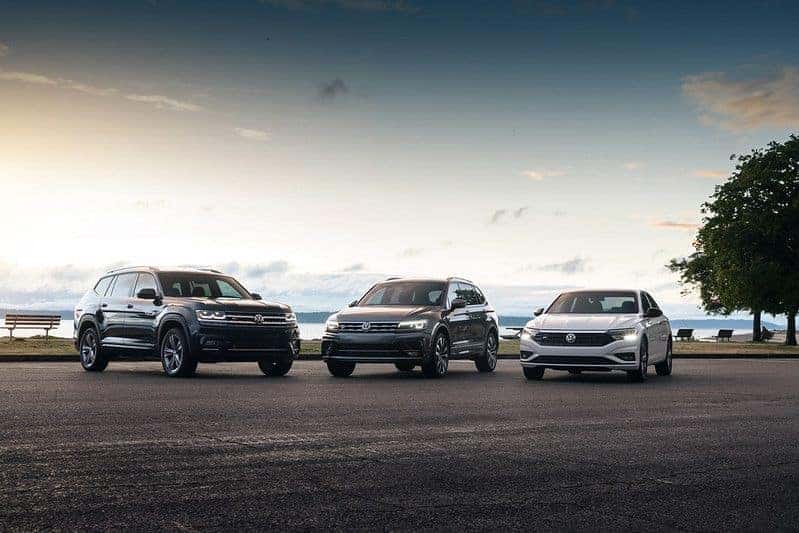 NEW VOLKSWAGEN INVENTORY APPLY FOR FINANCING CONTACT US
You're in the market for a new vehicle, and you've got your eye on a Volkswagen. That's a good place to start: With a VW, you're getting one of the best values out there, and you're sure to make a strong impression wherever you head in the Queen City. If you need a touch more convincing, here are just a few reasons why a Volkswagen is a better choice than its competition.
America's Best Bumper-to-Bumper Warranty*
Volkswagen offers the best bumper-to-bumper warranty of any vehicle in the United States, bar none. When you purchase a new Volkswagen, you get a six-year/72,000-mile fully transferable New Vehicle Limited Warranty. That's better than what you're going to get from any brand, and in the case of so-called heavy hitters like Chevrolet, Ford, Honda, and Toyota, it's twice as good.
Accolades aplenty
It's not at all uncommon to find a Volkswagen winning top honors for anything and everything from quality to safety. In 2019 alone, Volkswagen racked up a ton of awards across the lineup: The Golf earned a spot on Digital Trends' Best Cars of 2019 list and Good Housekeeping's 2019 Best New Car Award, the Atlas was named one of Parents Magazine's 10 Best Family Cars of 2019 and the Best Large Utility in the 2019 MotorWeek Drivers' Choice Awards, and the new Jetta was named a 2019 Best New Car for Teens by U.S. News & World Report. And that only scratches the surface, which is why Volkswagen is one of Kelley Blue Book's 10 Most Awarded Brands of 2019.
A deeper roster
Today, you'll find a lot of automakers scaling back, cutting down, and even getting rid of all their cars. That's not Volkswagen's style, and that's why it offers one of the most complete lineups anywhere in the industry. You want a compact car? Volkswagen has one of the best with the Golf family. Like wagons? There's a Golf SportWagen or Golf Alltrack with your name on it. Volkswagen isn't abandoning sedans, either, and its new Arteon shows that VW is poised to only make them better.
There are reasons upon reasons why you should get a new Volkswagen, from the commitment to quality to the way you'll feel driving one. Stop into Joseph Volkswagen of Cincinnati and we'll show you just how great VW really is.
*6 years/72,000 miles (whichever occurs first) New Vehicle Limited Warranty on MY2018 and newer VW vehicles, excluding e-Golf. Claim based on manufacturers' published data on length and transferability of car and SUV Bumper-to-bumper/Basic warranty only. Not based on other separate warranties. See owner's literature or dealer for warranty exclusions and limitations.