Tips for Sanitizing your Car | Cincinnati, OH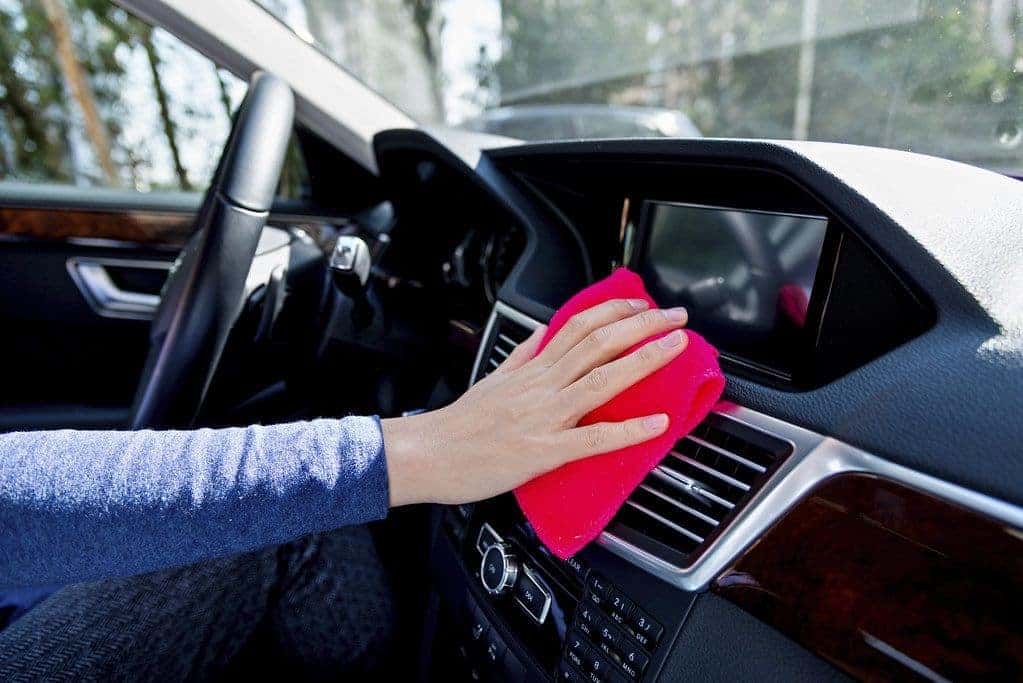 SCHEDULE SERVICE          SERVICE CENTER           CONTACT US
Regardless of what's going on in the world, it's always a good idea to keep your living spaces clean and healthy. This is especially important for your car since it's what you use to get back and forth from places you can't clean for yourself, such as stores, schools, work, and doctor's offices. If you're not used doing much car-cleaning outside of vacuuming, fear not. We've put together a few helpful tips for sanitizing your car.
Find the right disinfectant
If you've got leather upholstery, you don't want to accidentally damage it with fabric or carpet cleaner, and vice versa. Thankfully, you can easily find vehicle-specific cleansers meant to fully clean — and in some cases even restore — your car's surfaces. For solid surfaces like wood or composite paneling, warm water with hand soap and disinfectant wipes should work just fine. Additionally, using the right cleaner on the right material will remove viruses and other microbes more efficiently.
Think about frequently-touched surfaces
There are a lot of places both in and outside of your car that you touch without sanitizing your hands first. External spots like door handles or liftgate triggers are naturally more likely to gather dirt and other particulates, but giving them a once-over with a disinfectant wipe couldn't hurt. Inside areas that you touch frequently — and in some cases are legally required to keep in your hand — like the steering wheel, should receive the deepest and most frequent cleans.
After that, focus on spots like the center console, glove box handle, shift knob, and entertainment setup. If you have children or frequent backseat passengers, make sure to scrub the seats, door handles, the backs of the front seats — paying particular attention to the pocket areas — and even the ceiling. If your children are still young enough to need car seats, make sure you disinfect their seats and any toys they've had with them in the car.
A good defense…
If you want to spend less time disinfecting your car in the future, make sure it's got at least one bottle of hand sanitizer for people to use before they start messing around with the front-seat touchscreen or the rear-seat entertainment system. It won't completely eliminate the need for periodic cleanouts, but it can't hurt.
If you want any more expert tips on the best way to sanitize your car, don't hesitate to give us a call at Joseph Volkswagen of Cincinnati.