2021 Volkswagen ID.4 | Cincinnati, OH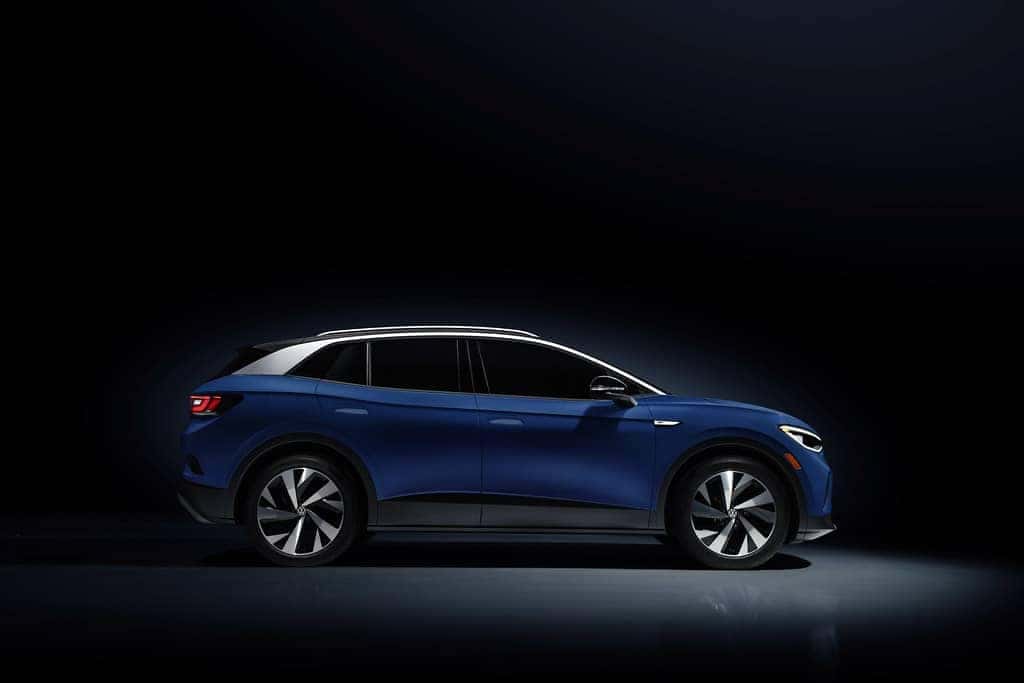 BENEFITS OF AN EV          RESERVE YOUR 2021 ID.4           CONTACT US
SUVs and EVs are among the fastest-growing vehicle segments in the industry. Combine both of those segments, and you'll get the 2021 Volkswagen ID.4. The ID.4 provides drivers with the best of both worlds when it comes to electric vehicles and utility models, with plenty of space, an amazing amount of efficiency, and some of the latest technology that Volkswagen has to offer.
An Unseen Amount of Efficiency
Volkswagen already offers a lineup replete with efficient vehicle options. The 2021 Volkswagen ID.4 simply takes that efficiency to a level not yet seen. The ID.4 has an estimated all-electric range of 250 miles, meaning it can complete even some of the most arduous commutes on one charge. It won't take long to recharge the ID.4 either, since it replenishes 60 miles worth of fuel in just 10 minutes.
An Unexpected Amount of Space
Any SUV worth its weight will provide plenty of space for family or cargo. Whatever you need interior space for, the 2021 Volkswagen ID.4 is ready to provide. With the rear seats folded down, the ID.4 has a total cargo space of 64.2 cubic ft. Passengers will also have plenty of elbow room, and legroom for that matter, as the ID.4 provides 37.6 inches of rear legroom.
An Unmatched Driving Experience
The 2021 Volkswagen ID.4 not only makes driving a more efficient endeavor, but a simpler one as well. This is due to the IQ.Drive suite of technologies. This semi-autonomous system includes features like Travel Assist, Lane Assist, and Adaptive Cruise Control. With these safety features at your disposal, you'll have a safer driving experience wherever your commute takes you, whether on busy city streets or the high-speed highway environment.
The ideal modern family vehicle can be found in the form of the 2021 Volkswagen ID.4. Learn more about this advanced Volkswagen model by speaking with our staff of experts here at Joseph Volkswagen of Cincinnati, or reserve your ID.4 model today.